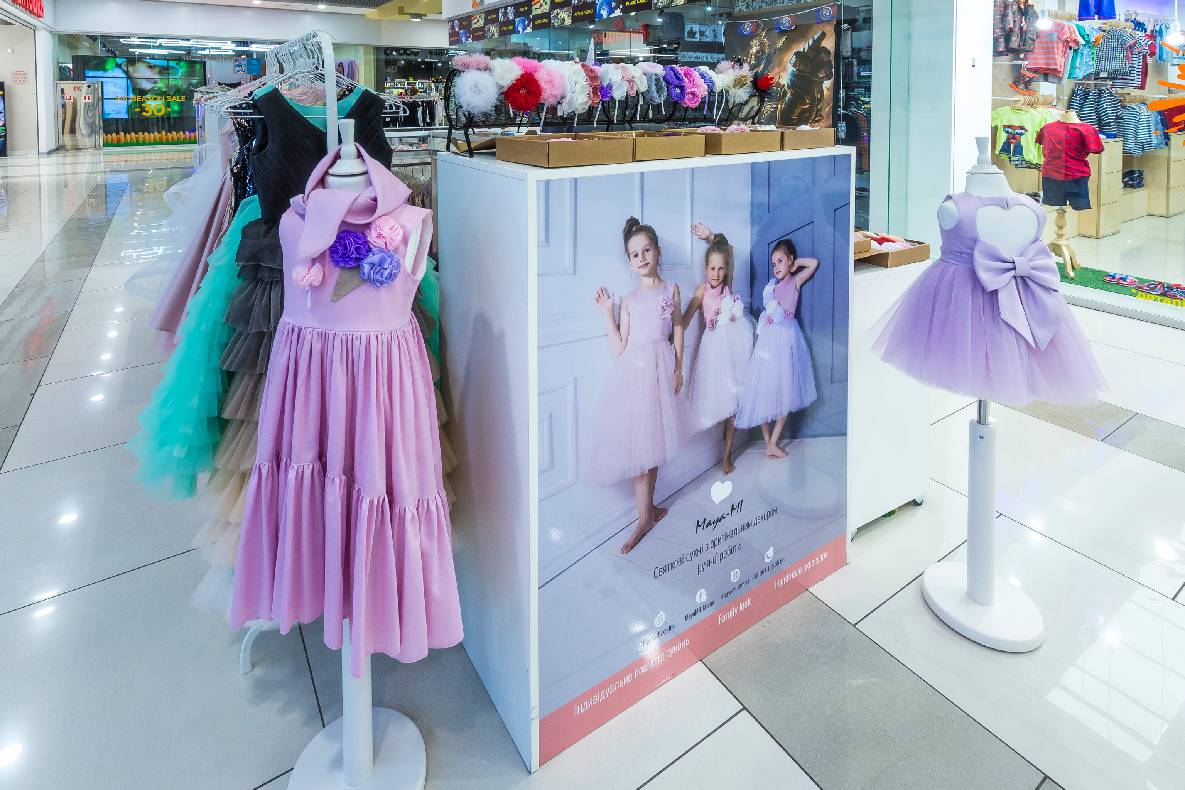 Maya-MI
Maya-MI is new Ukrainian brand that specializes on making festive clothes for girls.
In our range:
- festive dresses with original handmade decor
- lace dresses
- satin dresses
- evening dresses and Family Look
- summer dresses
- handmade hair accessories
When choosing the brand Maya-MI you get a high quality dress with original handmade decor

You have the opportunity to change the decor if you like (quantity, color, size)
You can choose accessories for the dress
a beautiful gift box manufactured specially for Maya-MI dresses
make an personal order for the dress or Family Look
We put care, exclusivity and excellence in each dress, as we love what we do.
Airy and elegant dresses by Maya-MI present a feast to children and their parents. We are sure that Maya-MI clothes will fulfil the dream of every little girl to become a princess and parents will be glad for their daughter.
You can try on the dress and handmade hair accessories on the 4-th flour in Gulliver