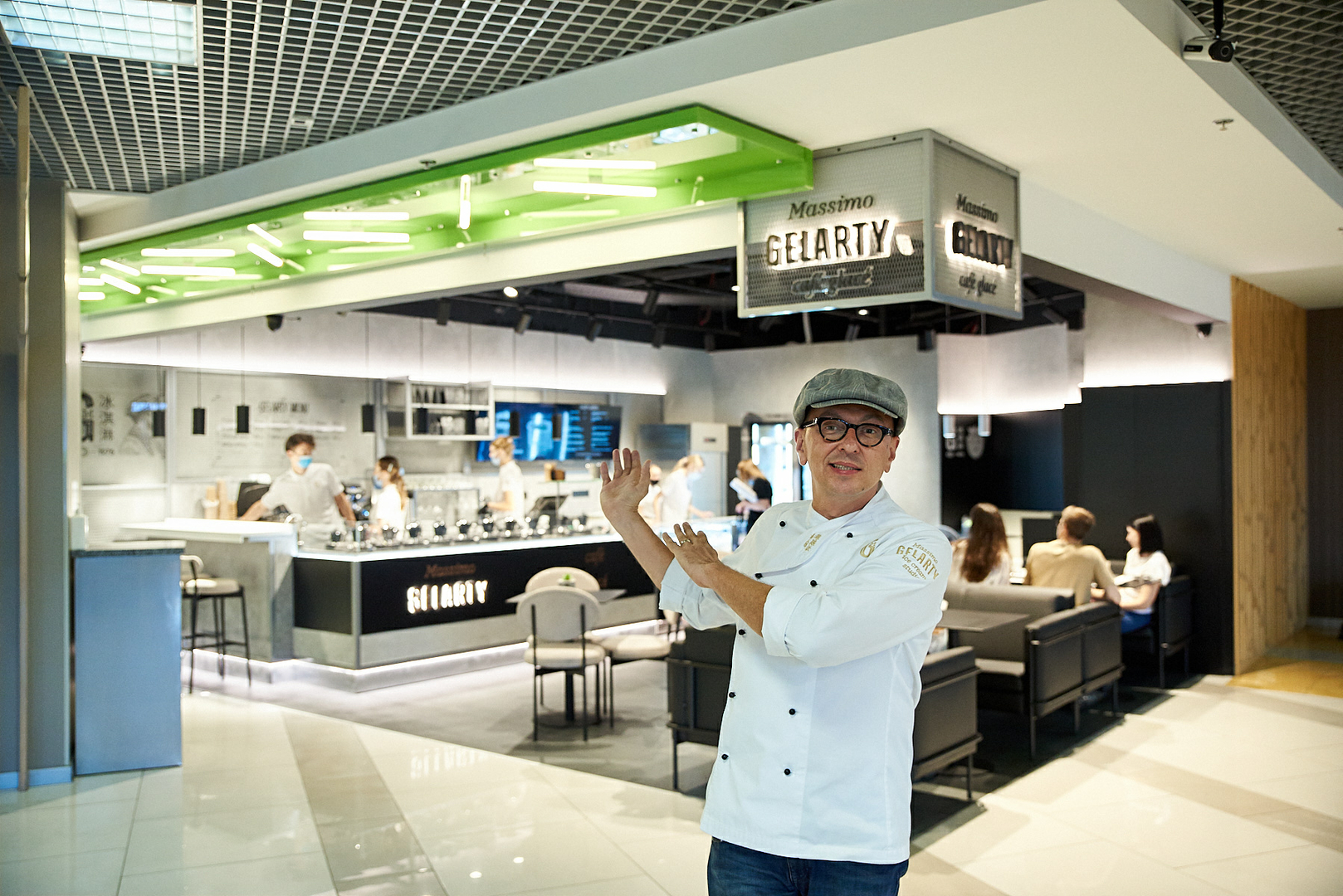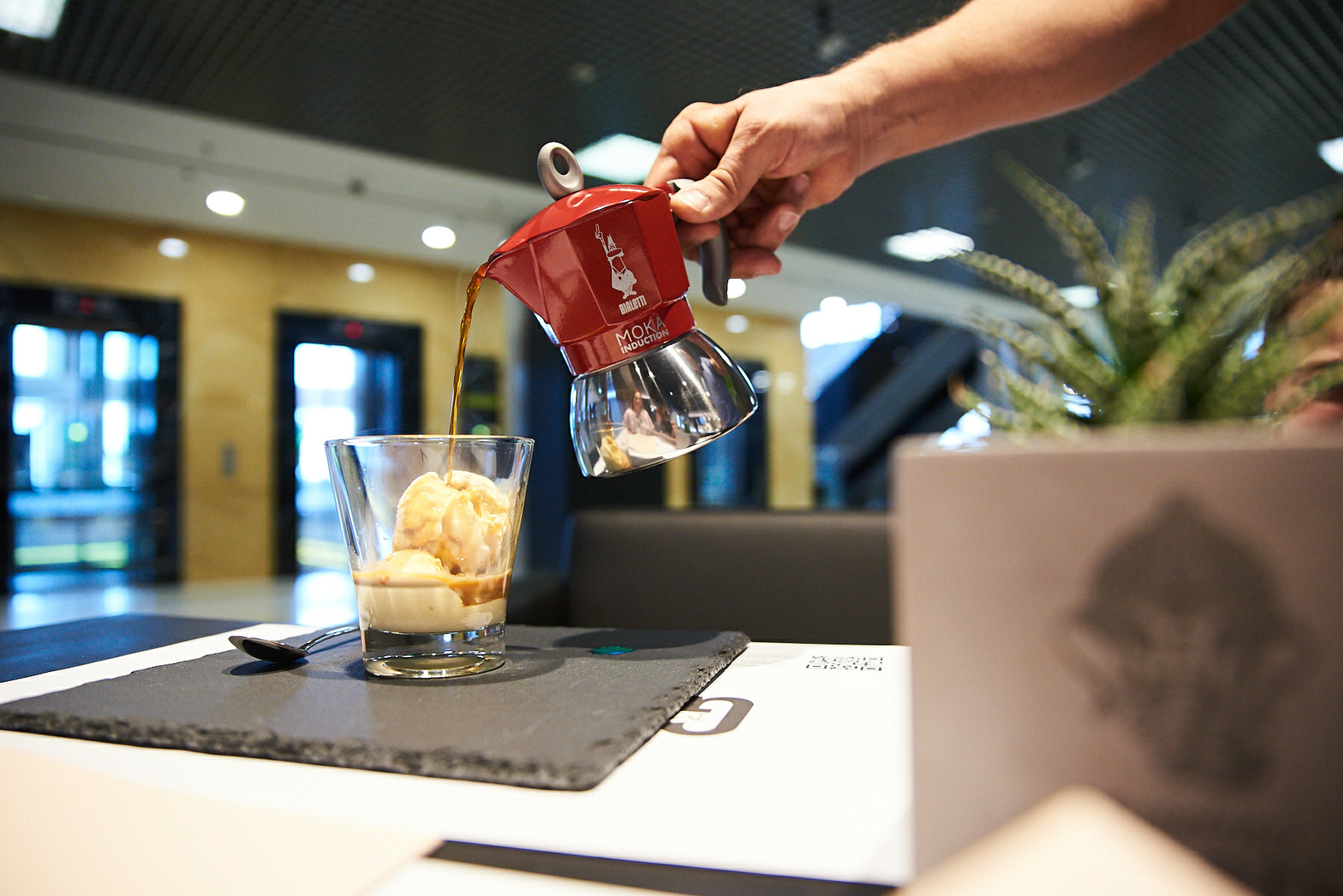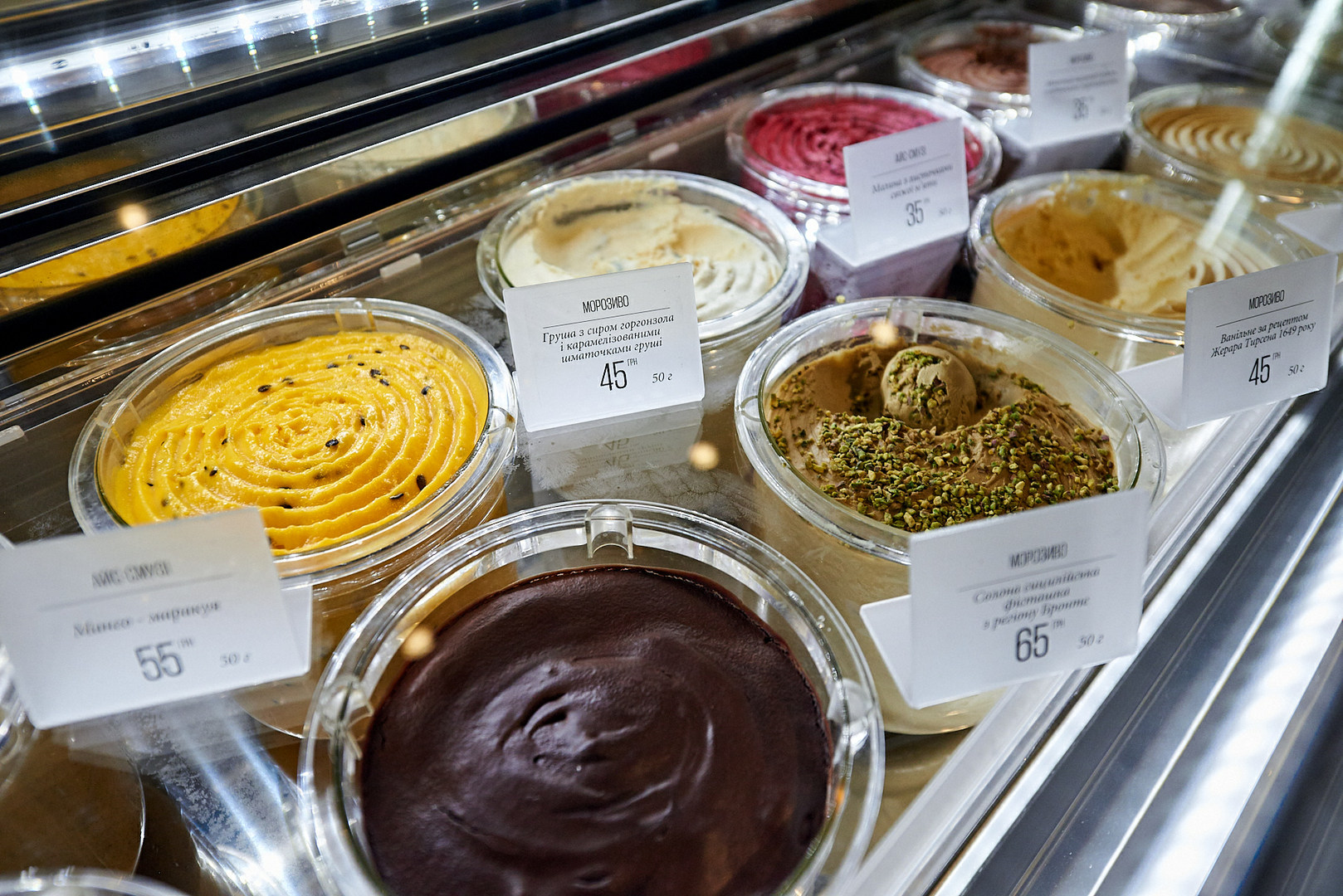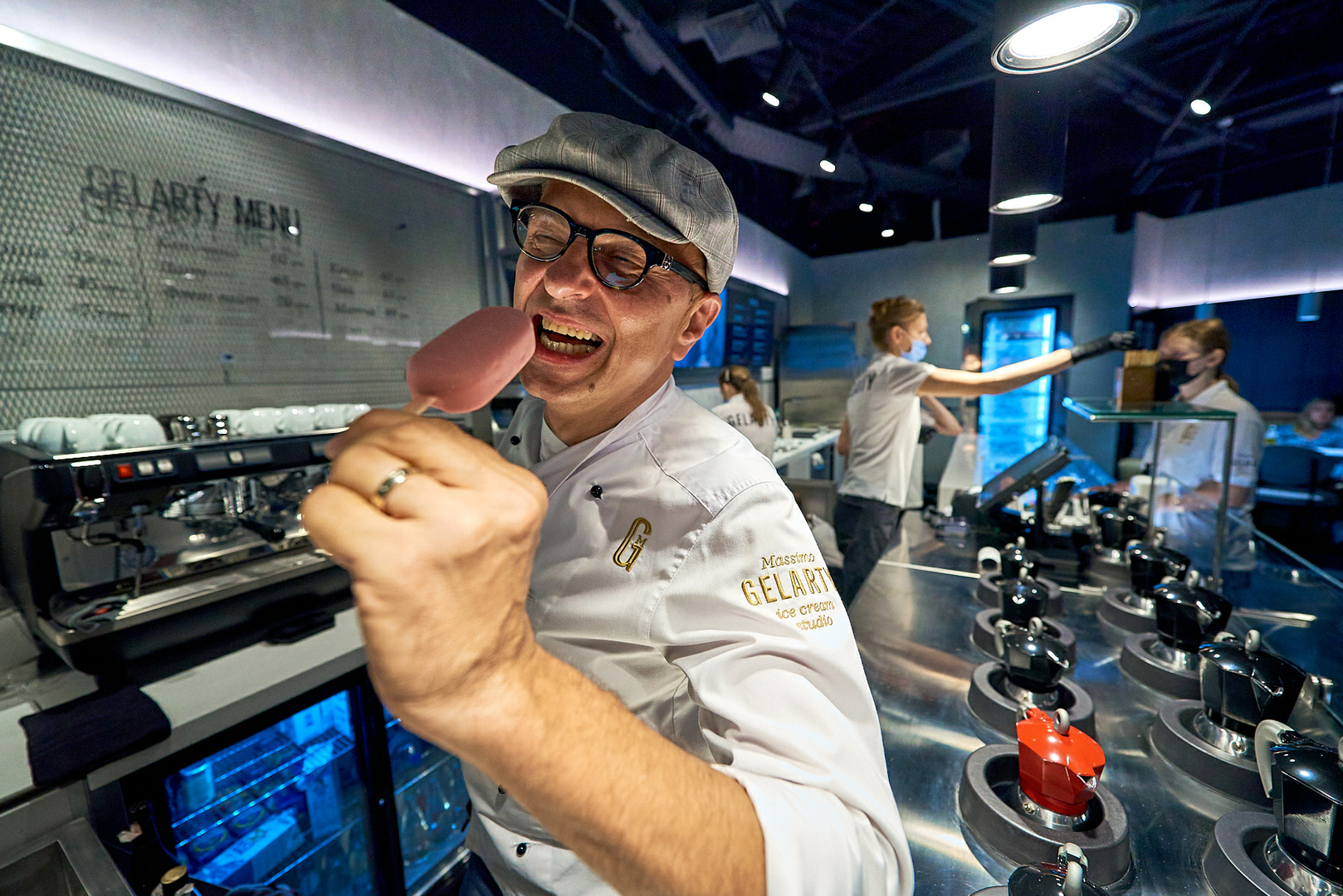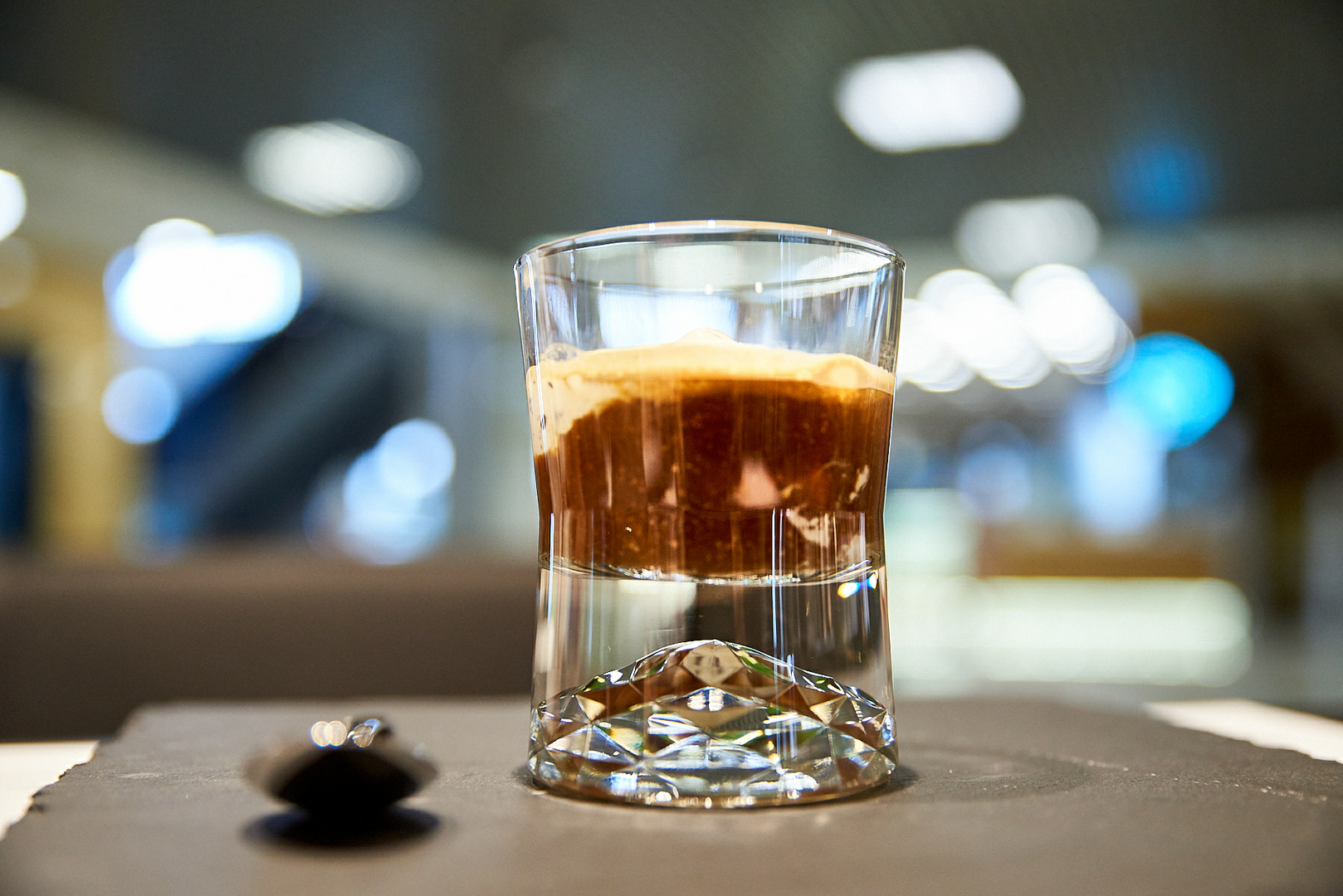 Gelarty café glacé
Gelarty café glacé is a place for ice cream with coffee and coffee with ice cream, a new format of coffee house from the legendary Massimo Gelarty.
84 ice cream flavours and 26 varieties of coffee.
Here they prepare classic, alternative and geyser coffee, but most importantly - signature affogatos and coffee glacé, some of them with elegant alcoholic notes.
Never before and nowhere have morning liqueur and sherry been so justified and noble as in Gelarty café glacé.
There are also all the existing variations of Massimo Gelarty ice cream studio - ice cream in scoops, popsicle, fantastic desserts, a line of Japanese ice cream and ice cream sushi, take-away jars.
After all, everyone deserves for their portion of pleasure from the taste of real ice cream, and now also the right coffee.