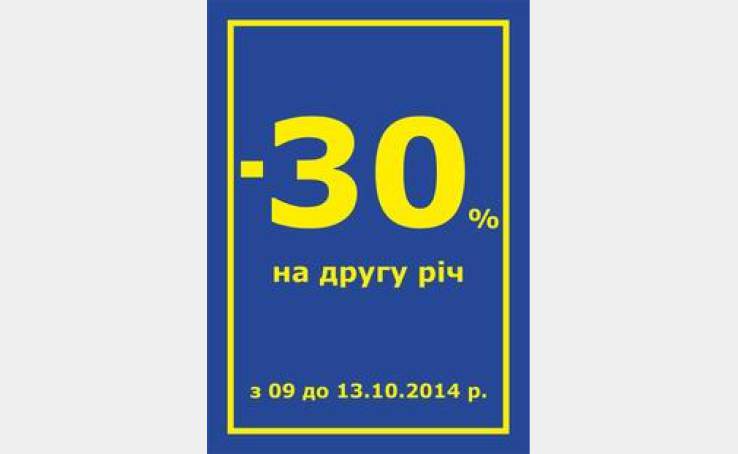 Акція В мережі магазинів "Арбер".
12.10.2014 22 1 minute
В мережі магазинів "Арбер" проводиться акція "-30% на другу річ". При купівлі двох речей на другу розповсюджується знижка 3
В мережі магазинів "Арбер" проводиться акція "-30% на другу річ". При купівлі двох речей на другу розповсюджується знижка 30%.
Want to say thank you to the author? Five stars and repost will be the best thank.