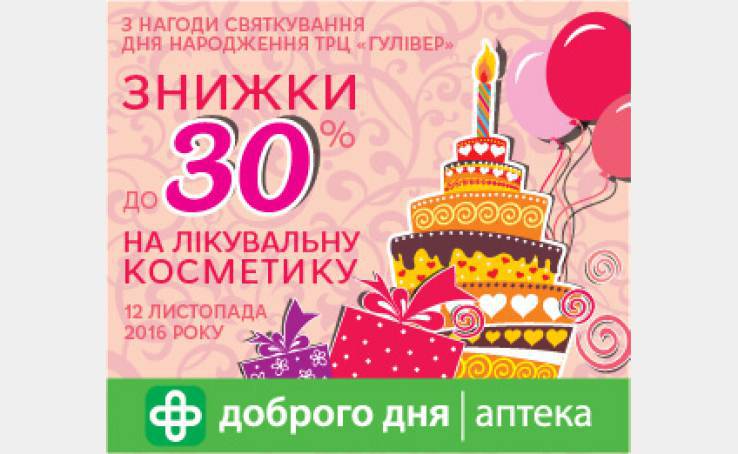 Знижки від Аптека Доброго Дня!
11.11.2016 7 1 minute
Вас чекає багато сюрпризів від іменинника, а також до 30 % святкової ЗНИЖКИ НА ЛІКУВАЛЬНУ КОСМЕТИКУ в мережі Аптека Доброго Дня!
Друзі, 12 листопада запрошуємо вас на святкування Дня Народження найяскравішого торгового центру Києва - ТРЦ Gulliver :)Вас чекає багато сюрпризів від іменинника, а також до 30 % святкової ЗНИЖКИ НА ЛІКУВАЛЬНУ КОСМЕТИКУ в мережі Аптека Доброго Дня! Гарного свята та чудових покупок! :)
Want to say thank you to the author? Five stars and repost will be the best thank.