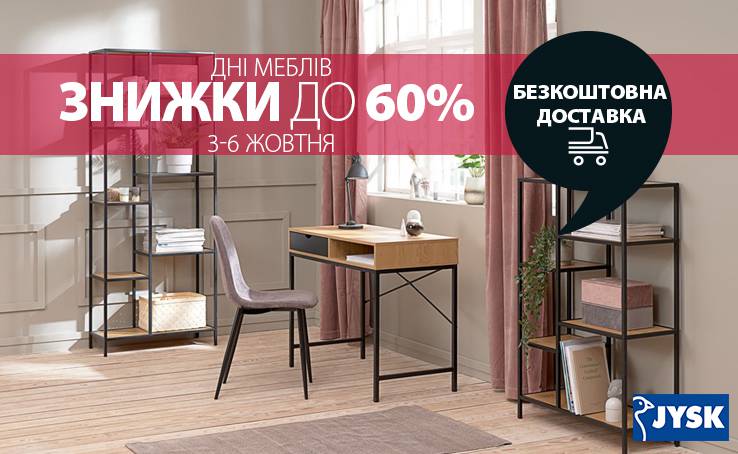 Furniture Days at JYSK!
30.09.2019 1 1 minute
Up to 60% off! Many new items for the bedroom, living room, hallway, kitchen, nursery, office and balcony!
Superbonus - free delivery of purchases from 6000 UAH!
The shop is on the 1st floor.
Want to say thank you to the author? Five stars and repost will be the best thank.