Warm yellow with hints of optimism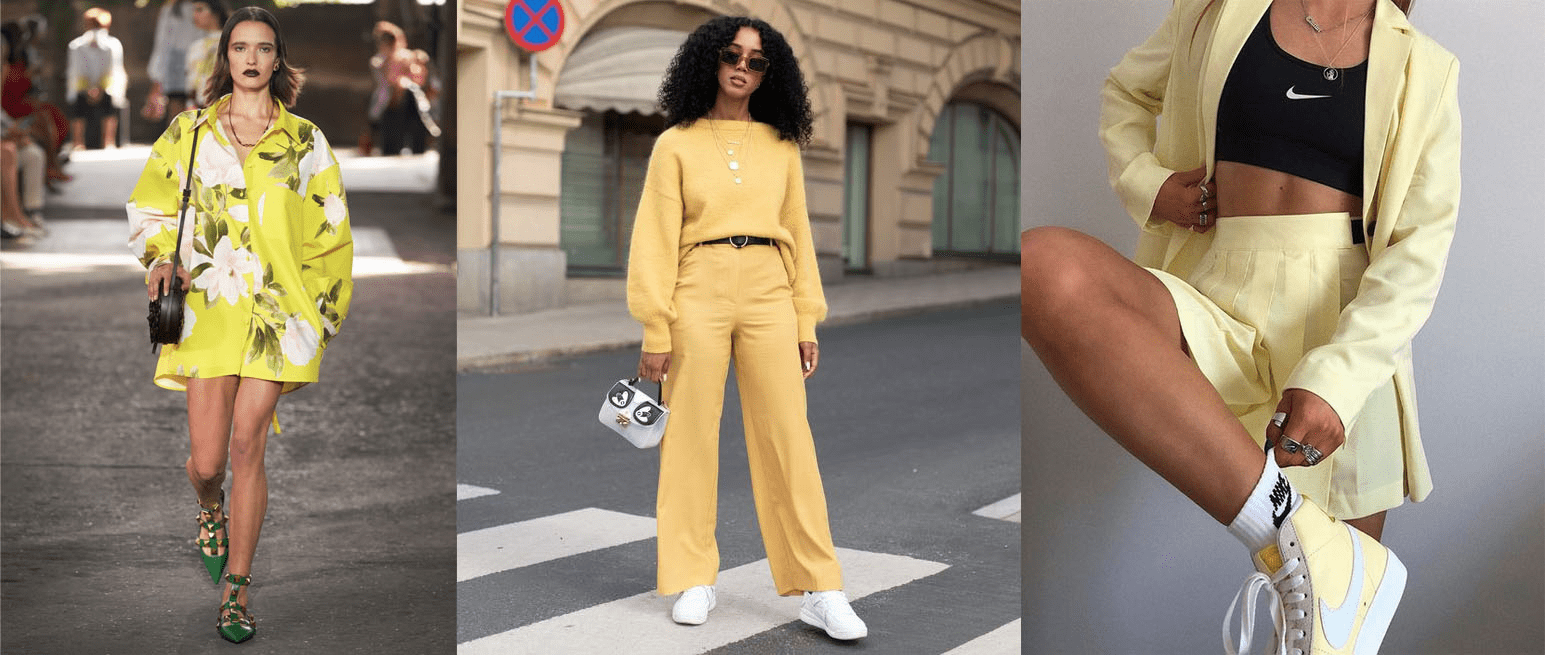 Yellow is the trend color of 2021 according to Pantone. And this is not casual! After sitting enough in quarantines and lockdowns, people around the world understandably want to add warmth, light, joy and hope to their everyday life. Yellow perfectly conveys this mood. Shades of this color were presented at the shows of Versace, Miu Miu and Valentino.
Green Mile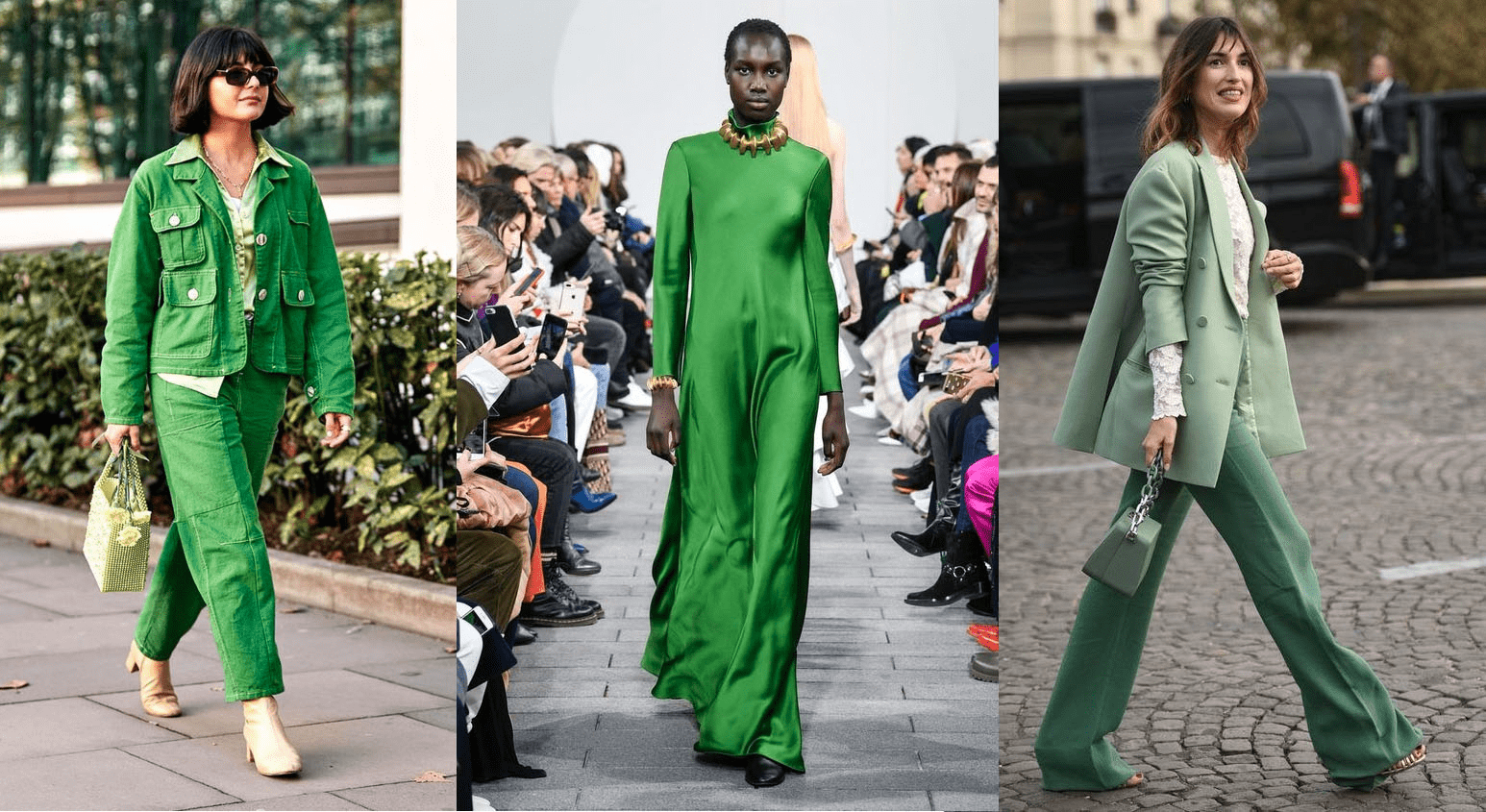 Green this season is represented by a rich palette - from flashy to calm, almost pastel shades. Almost every one of them will be appropriate in outfits this summer. But the most fashionable color of 2021 is island green. This is the color of rich greenery and one of the most daring trends of the season. On shows, he was presented at Elie Saab, Michael Kors Collection and Victoria Beckham. Such a bright shade may raise doubts among lovers of the classics. In this case, it is better to start acquaintance with the trend with a light sundress or shirt.
Rose Tan or yellow-brown rose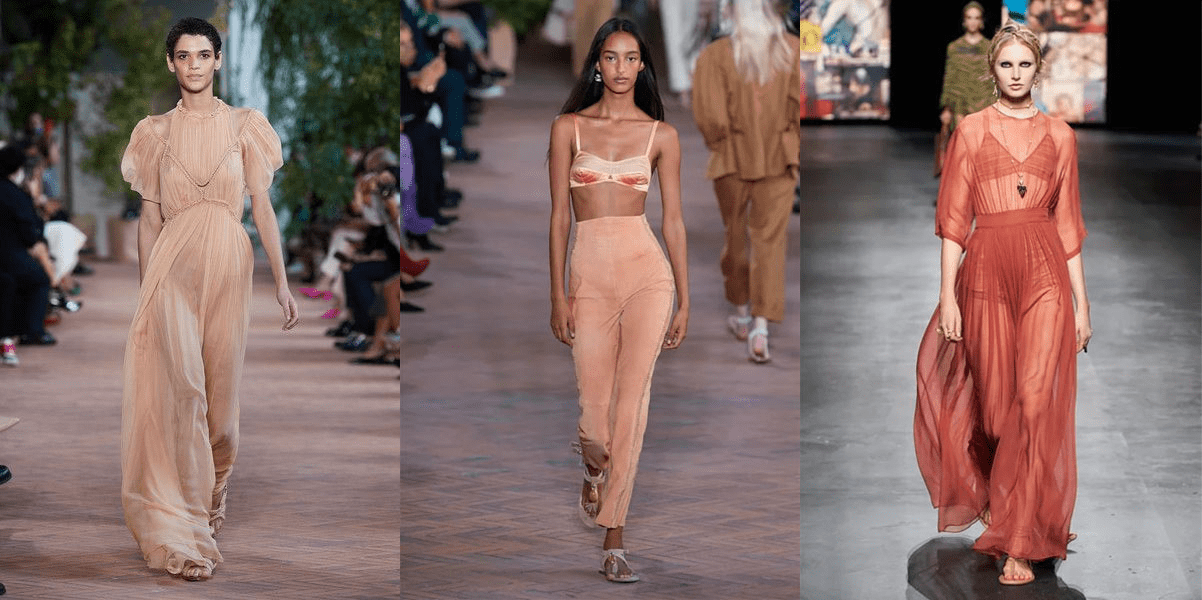 A powdery, slightly dusty shade of pink was featured in the spring / summer collections of Christian Dior, Alberta Ferretti and Jacquemus. Delicate and feminine color will perfectly fit into a summer wardrobe and can even serve as a base. In addition, a calm shade of pink looks incredibly beautiful in combination with tanned skin and is able to refresh hot summer days.
A clockwork orange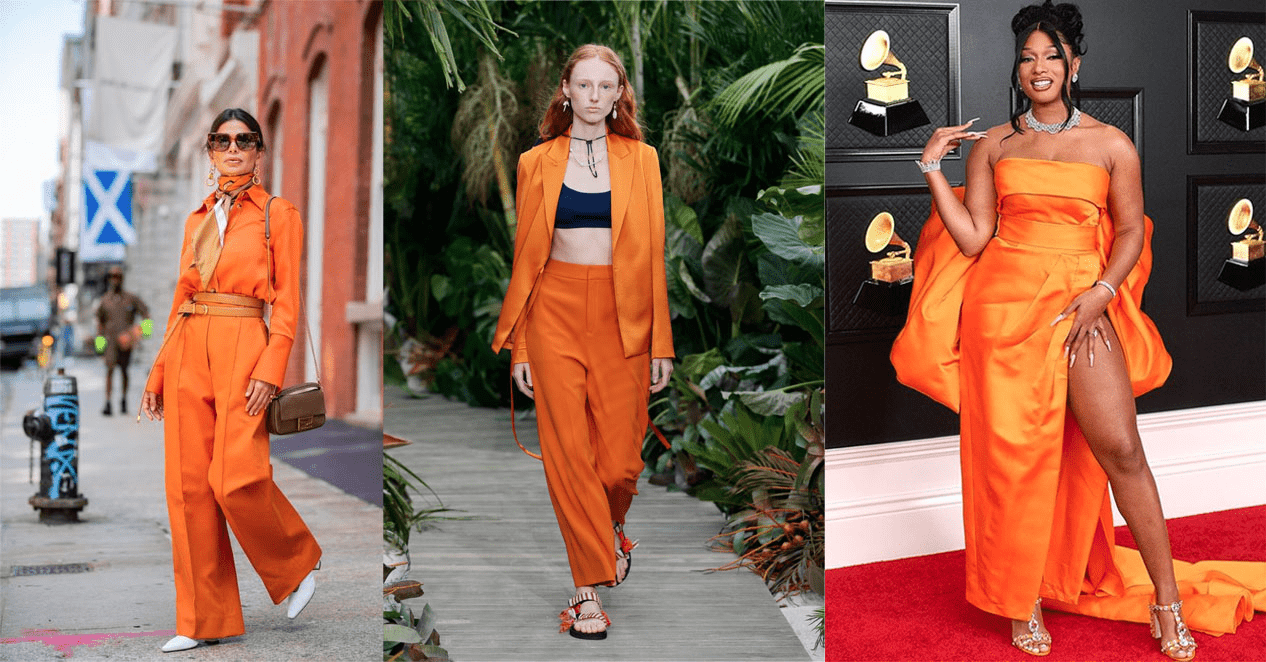 Orange has been added to the list of Trendy Colors 2021 in the spring-summer season - rich, bright, expressive. The most popular shades are calendula and ocher. The universally recognized favorite was presented in the collections of Jason Wu, Versace, Sportmax and many others. Already today, the best-selling color can be found everywhere - on the catwalks of fashion shows, carpets, street styles, the pages of eminent glossy magazines and, of course, the pages of influencers in social networks. Be sure to try adding this cheeky yet so kind touch to your wardrobe this summer!
His Majesty Heavenly Blue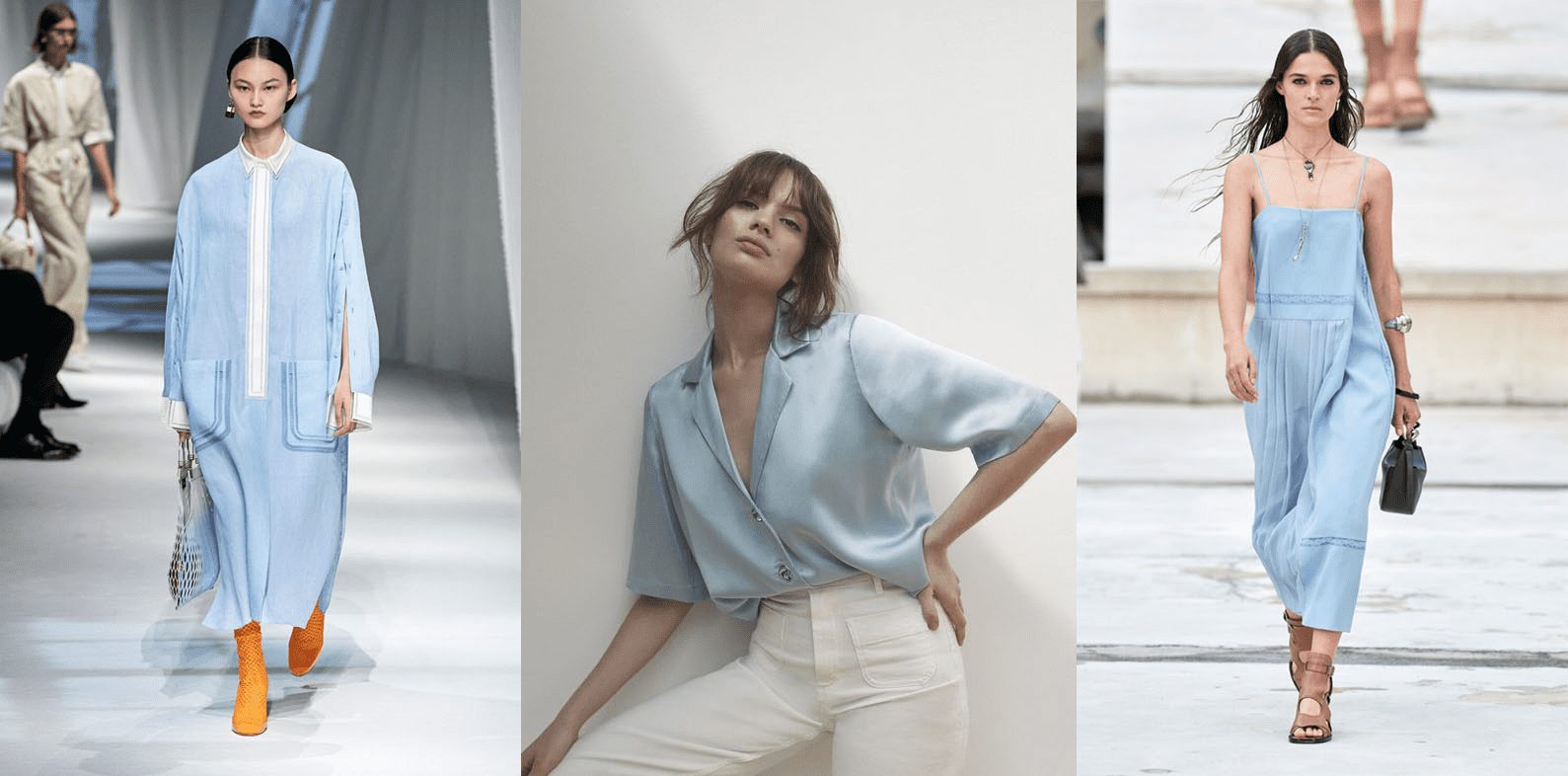 This discreet, fresh, aristocratic shade is indispensable in the summer wardrobe. For shirts, this is a great alternative to white. But dresses in a heavenly shade look truly royal. The color is quite autonomous, but at the same time it goes well with other shades. Note to fashionistas: one of the last unobvious trendy combinations is blue and bright red. Experiment and find the best looks for hot summer days.
Lilac pastel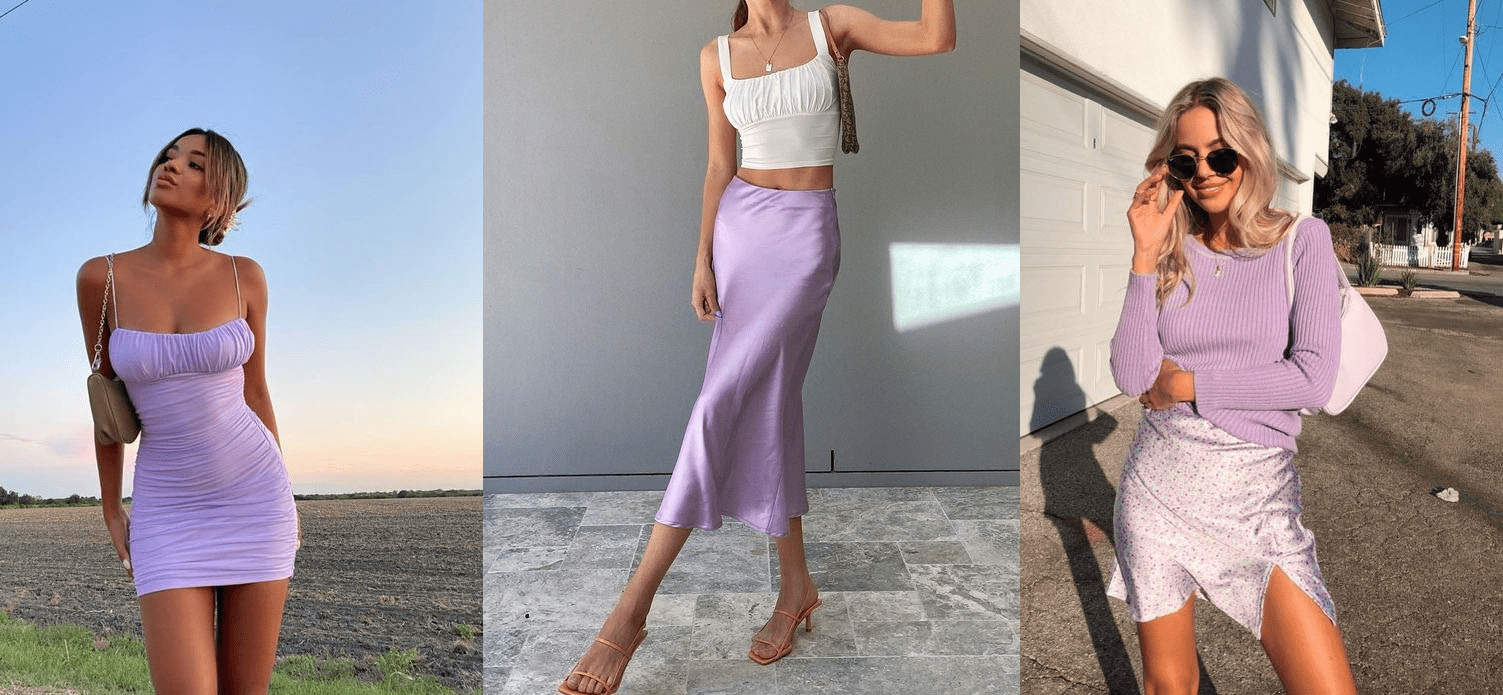 Another fresh trending color for summer, which, thanks to its cool shade, can cool down even the hottest summer days in the city. The color is good for all occasions and occasions. For a party - a mini dress, for a walk in the city - a silk midi skirt or sundress, for an early breakfast - a light sweater, and in the office - a shirt or pocket square as an accessory. A small spoiler: the designers promise that purple will accompany us in the cold season, so when shopping, we advise you to pay attention to all-season wardrobe items in this shade.
Basic trendy colors: summer 2021
Of course, not everyone will like the bright palette of trendy colors. But this season there are also two calm shades in fashion.
Creamy beige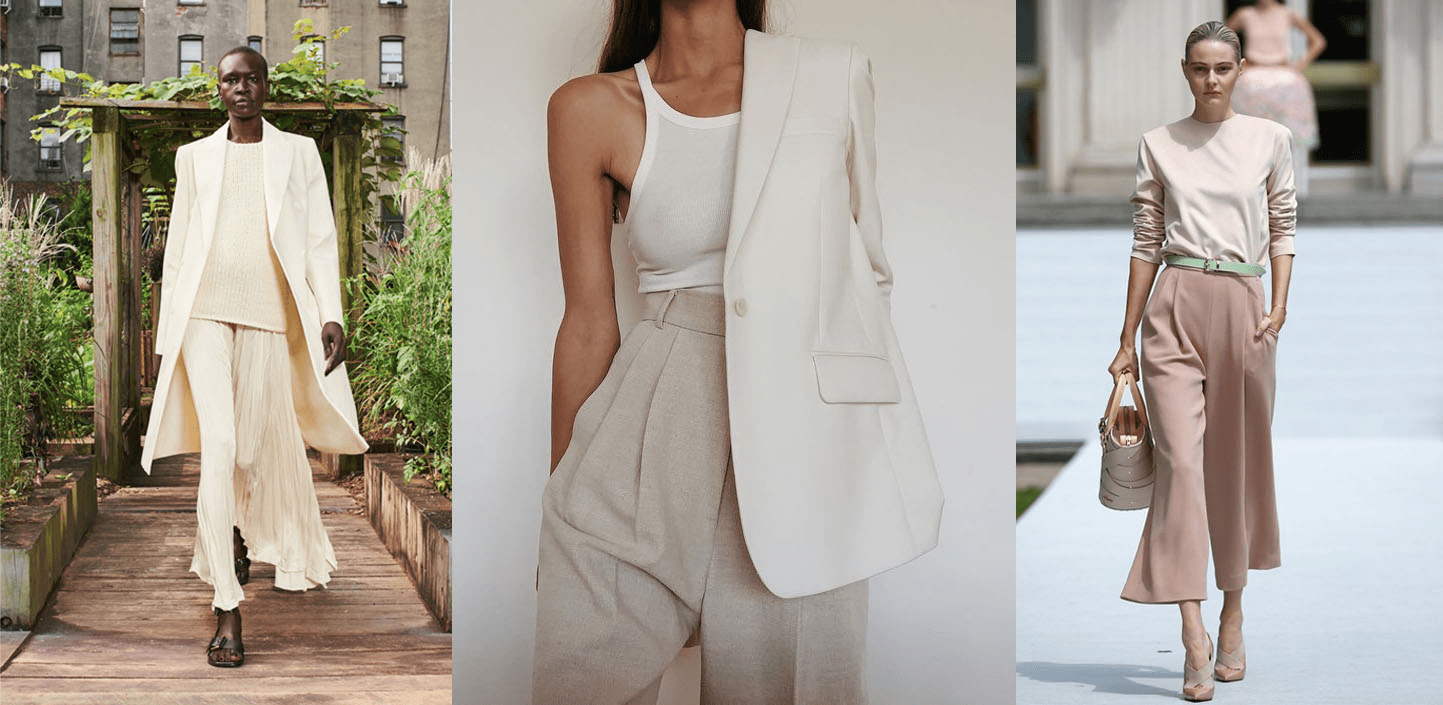 Feel free to add this neutral color to your summer wardrobe, because it can serve as an excellent base for delicate and cold looks. At the same time, it is a very independent color, total looks from which they are distinguished at the same time by restraint and solemnity. The shade was featured in Spring / Summer runway shows at Lanvin, Jacquemus and Michael Kors Collection. We are sure that very soon you will see girls in creamy beige outfits on the streets of your city.
Ultimate Gray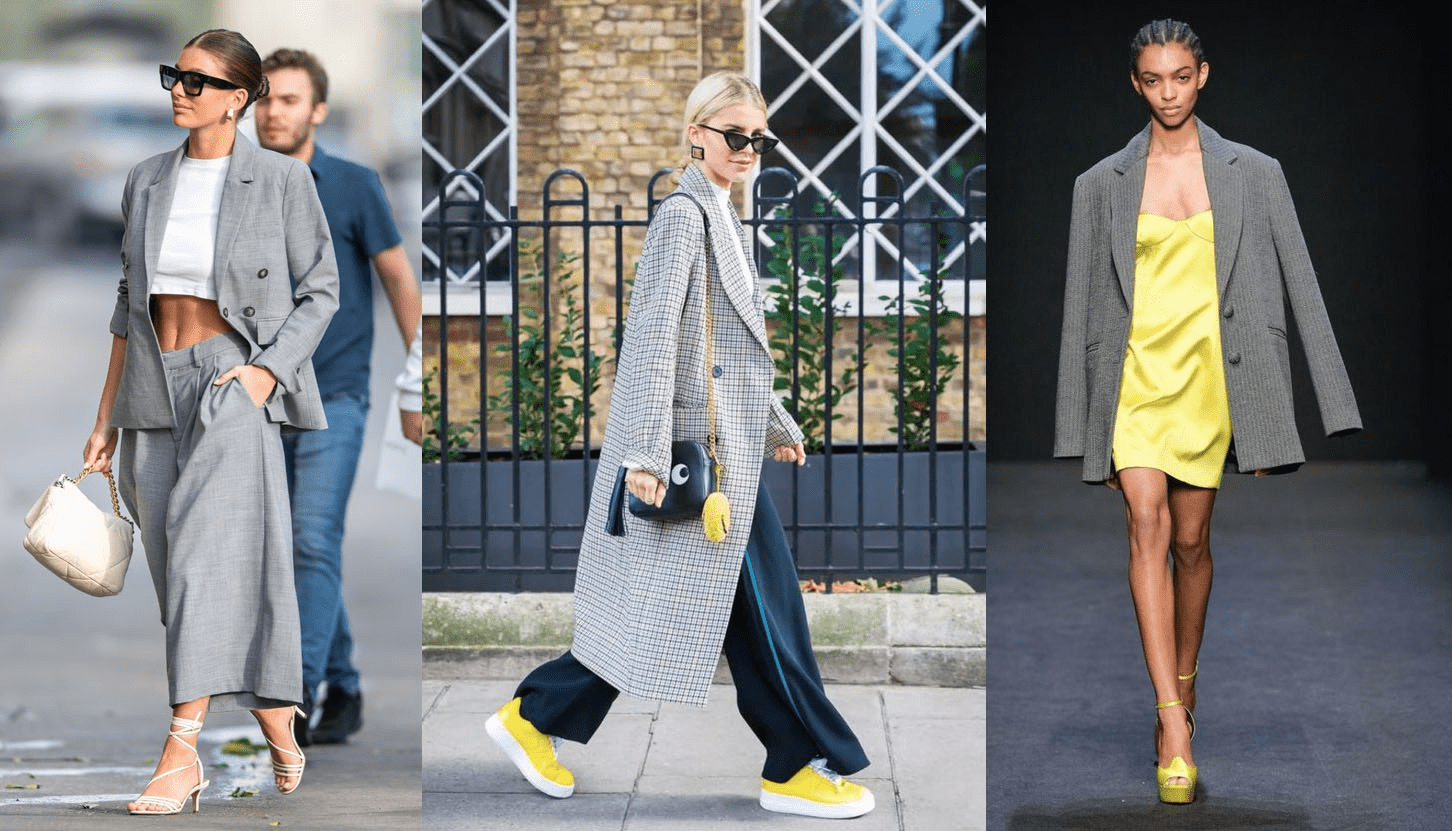 Last, but not least, the trendy color of summer 2021 is gray (according to Panton). This is the most basic and classic color imaginable. Gray endlessly gives fashion lovers around the world new trend ideas and stylish looks. This is due to the fact that the color can be easily combined with almost all shades of the palette. For many, gray in the wardrobe is an unofficial synonym for the word "basic". However, if you want to add even more trendiness to your street styles, try a combination with yellow, as suggested by Pantone. According to the Institute of Color, this combination is inspiring and gives hope.
In 2021, the palette of fashionable colors pleases with a variety, which makes it possible to experiment and create trendy looks. Unleash your imagination and go to the Gulliver shopping center, where women's clothing is represented by a wide range of time-tested brands and brands. You can find out the full list of shops presented in the shopping and entertainment center "Gulliver" on the website in the "Stores" section.
You may be interested in articles on similar topics: