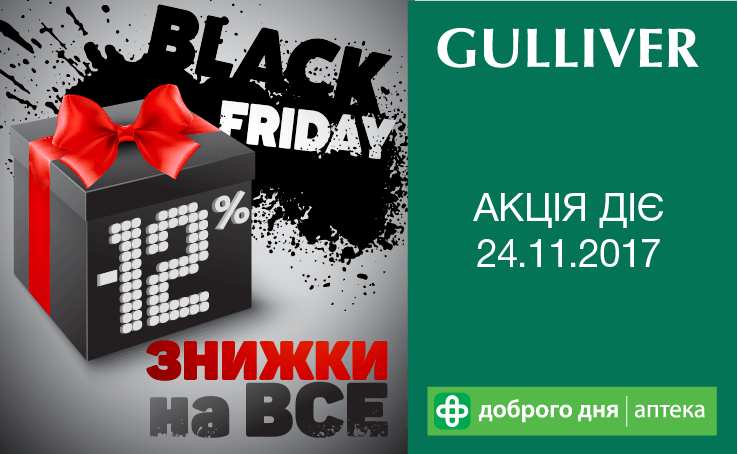 Black Friday in "Apteka Dobrogo Dnya"
21.11.17
Only on the occasion of the main day of profitable purchases of this year - Black Friday!
Buy any goods in #аптекадоброгодня for the amount of 250 UAH and get a 12% discount!
#чорнапятниця #blackfriday
Want to say thank you to the author? Five stars and repost will be the best thank.