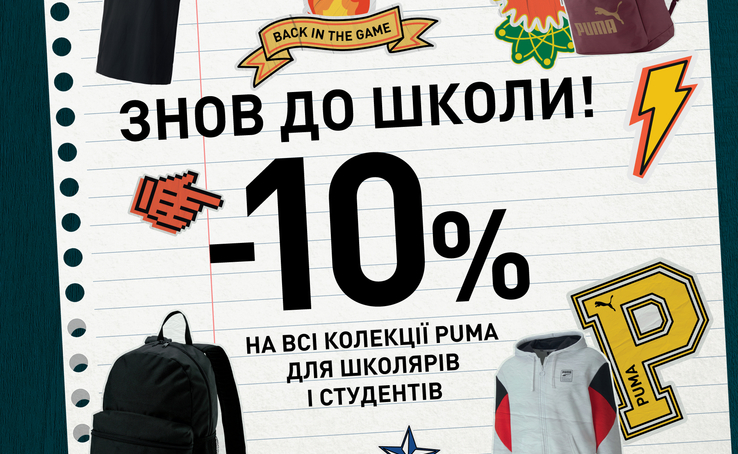 Back to school! Special offer from PUMA for schoolchildren and students: -10% on all collections only from 19.08 to 06.09!
30.08.2020 121 1 minute
Details from the store staff.
Start the new school year with PUMA!
Want to say thank you to the author? Five stars and repost will be the best thank.