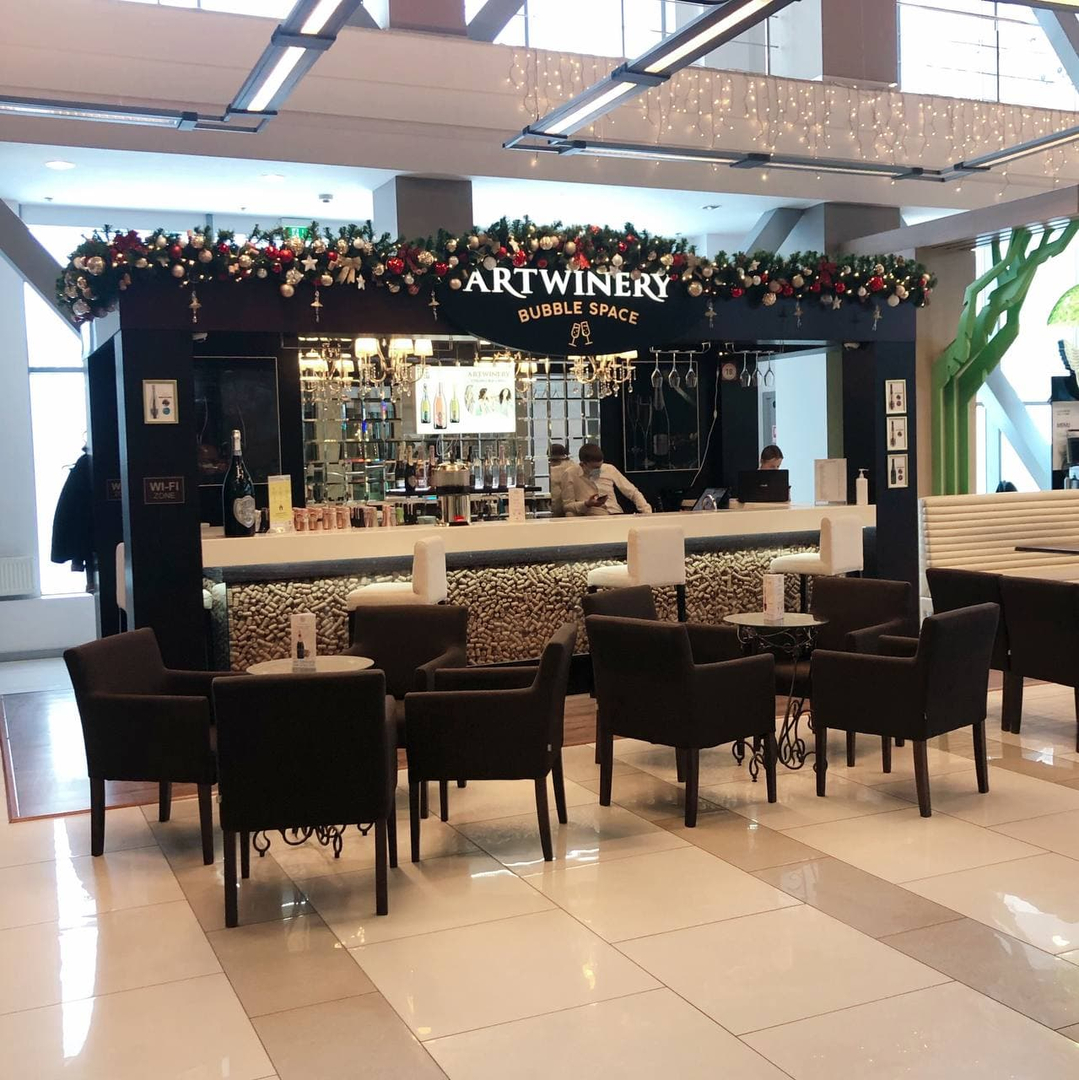 ARTWINERY Bubble Space is not available
The largest in Ukraine producer of sparkling wines by the classic bottle method - "Artwineers" invites guests of Gulliver shopping mall to the champagne bar.
The hospitable ARTWINERY Bubble Space awaits you on the fifth floor of the Gulliver Mall.
The peculiarity of ARTWINERY Bubble Space is that the classic sparkling wine is sold by the side, at affordable prices without a restaurant markup. To each ordered glass - a compliment from the institution. Guests at the bar can enjoy a friendly atmosphere, affordable prices and a full range of ARTWINERY sparkling wines.
In addition, visitors will be able to taste wines from Burgundy and Bordeaux and French cognac, a variety of cocktails and snacks, as well as buy exclusive products - gift sparkling wine.
Prices - from 60 UAH. for a bottle
ARTWINERY Bubble Space - Your sparkling pause in the music of the big city.