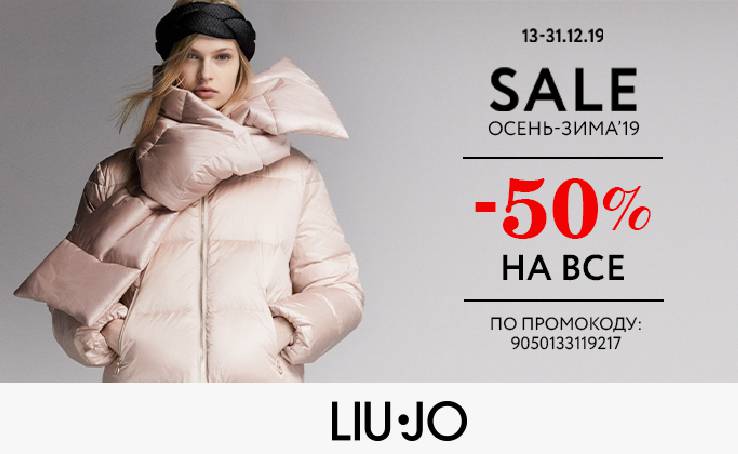 Long time no see! Favorite Italian clothing brand Liu Jo is nearby!
13.12.2019 3 1 minute
Only for you we give a -50% discount on EVERYTHING from the Fall-Winter'19 collection with a promotional code:
9050133119217!
Validity period: 13-31.12.19.!
Want to say thank you to the author? Five stars and repost will be the best thank.