What is pleating
The word "pleating" comes from the French pli, which means "fold" or plisser - "to wrinkle". Unlike corrugation, pleated fabric has no volume. Pleated pleats are ironed and folded in one direction.
In the 70s and 80s of the last century, knitted suits with a pleated skirt were the ultimate dream. Today pleating is experiencing a rebirth. It is not necessary for the product to be made of one type of fabric: eclecticism is in trend. A silk dress, the hem of which is complemented by inserts of leather or textile pleats, will favorably distinguish you from the crowd.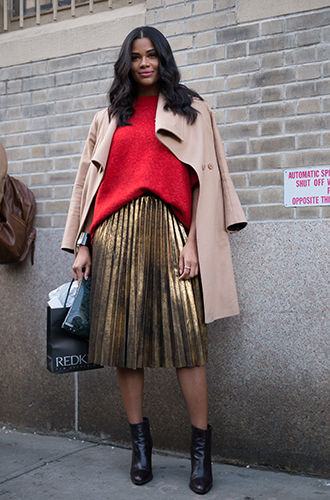 History of appearance on the catwalks
Small pleated fabric appeared about 100 years ago and has become a timeless trend. The pleating technology was invented and patented by the Spanish-Italian couturier Mariano Fortuny.
Using pleats, in 1921 French fashion designer Jean Patou designed a short skirt for tennis player Suzanne Lenglen. In 1947, Christian Dior launched a collection of pleated evening dresses, and in the mid-50s, Marilyn Monroe's white dress made a splash and became iconic.
Over time, pleated clothing moved into the "old-fashioned" section. Japanese couturier Issei Miyake brought folds back to life in the Pleats Please collection (1993). The designer first cut the products, and then pleated, passing through a hot press.
Since 2016, pleating is back in trend. Gucci, Valentino, Dior, Jil Sander, Acne Studios and Givenchy are experimenting with folds.
Tips for choosing pleated clothing
Who are pleated skirts, which blouse suits such a bottom and what to wear with a pleated skirt? Let's reveal the secrets.
Mini is the perfect choice for the daring and slim.
Midi is a classic length for tall girls, a basic model for office and casual bows.
Maxi is a stylish versatile option. Plus size owners should choose models with a small fold that do not visually increase the hips.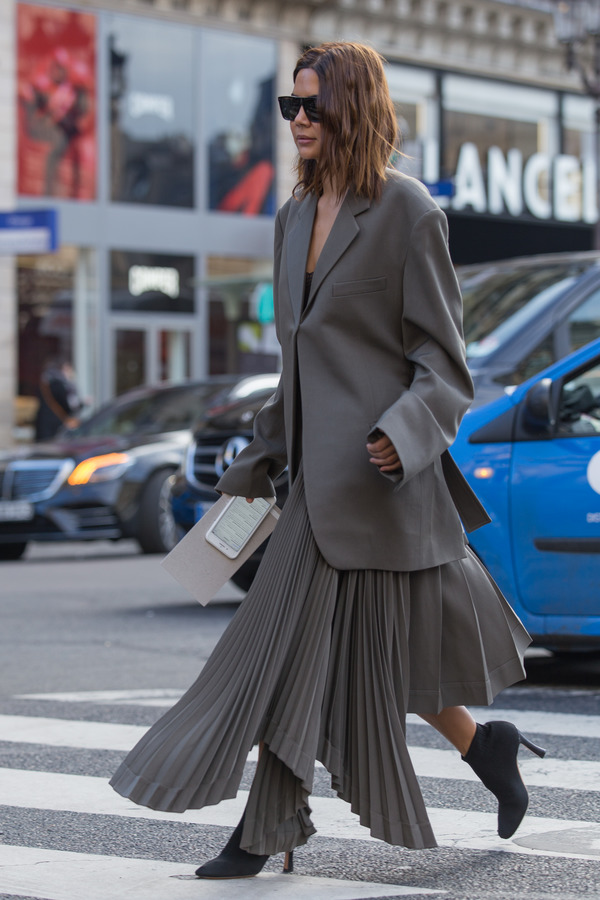 Asymmetry, cuts, additional cut details - this is bold and original, but requires the right combination with the rest of the image details. If you want a casual look, wear pleated skirts with a relaxed top and avoid combining several shades in one piece. Welcome: a monochrome look made of fabrics of different densities and textures, a set of a warm skirt and a light translucent blouse, bows using shades similar in saturation.
Season 2020–2021: trending models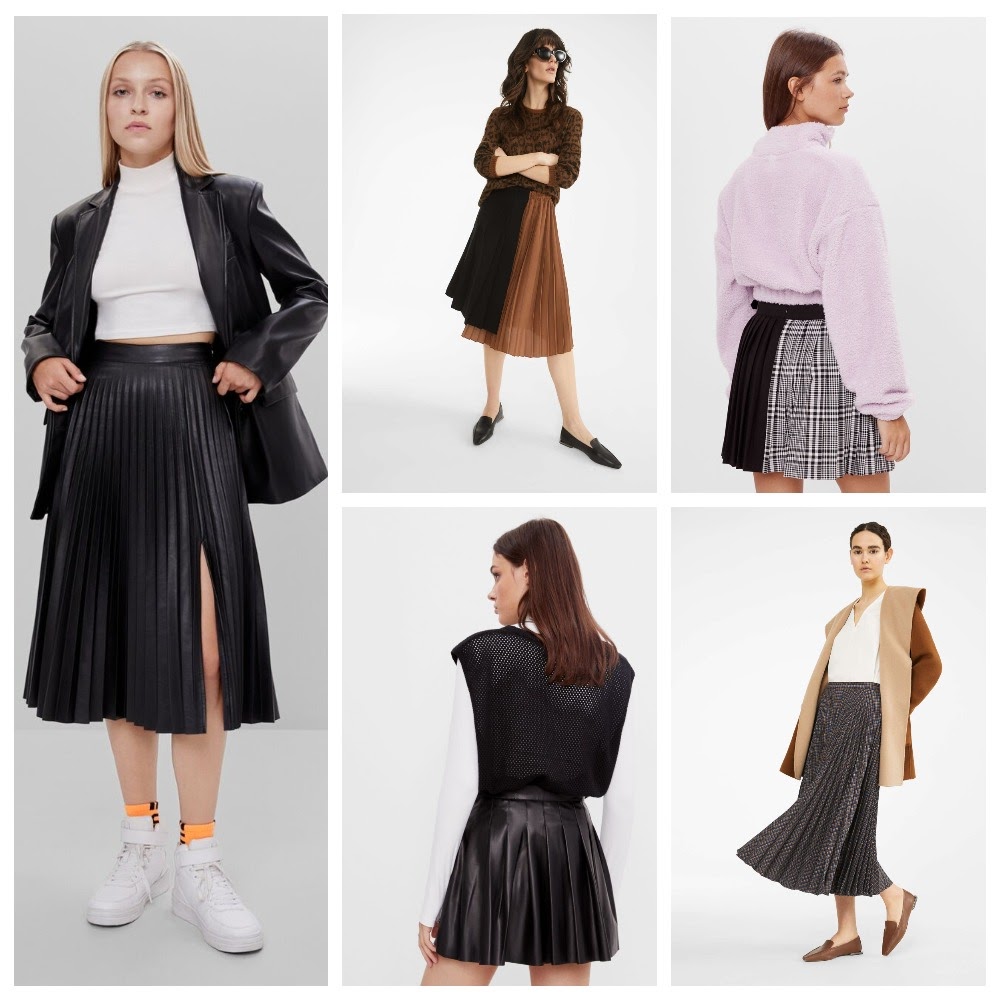 Freedom and lightness, nude shades, bright prints, minimalism, oversized, leather and natural fabrics are the trends that migrated to the autumn wardrobe from the summer wardrobe.
The designers made sure that the looks for the fall are warm and cozy. Choose short preppy pleated skirts (school uniforms) or flowy maxi skirts. Michael Kors Collection offers bourgeois models, Victoria Beckham - laconic mid-length options, Valentino and Gabriela Hearst - black leather skirts with a large pleat.
What is this model combined with? A win-win option for autumn is a long pleated skirt with a voluminous soft sweater, knitted jumper, hoodie, a basic tight turtleneck, a jacket with wide shoulders or a leather jacket. High boots, trendy biker-style boots or pointed ankle boots are suitable for shoes.
Pleated skirts in the shopping center "Gulliver"
In search of a trendy item, visit the women's clothing stores of the Gulliver shopping and entertainment center. The shopping and entertainment center is located in the Pechersky district of Kiev, not far from the metro stations Ploshcha Lva Tolstogo, Palace of Sports and Klovskaya.
One of the top designers in Ukraine, Andre Tan, offers models made of wool, viscose and polyester wrap, plain, in a cage, as well as laconic pleated midi of large size.

Luxury brand MaxMara will delight you with skirts made of crepe de Chine, jersey, wool blend and viscose yarn. There are models with a contrasting insert and asymmetric hem, flared midi with a characteristic check and black and white pattern, warm skirts with and without lining.

In the autumn collection of Bershka you will find mini and midi made of eco-leather with pleats, short pleated skirts - plain and checkered, products from combined fabrics.
Also look for suitable footwear under a pleated skirt and fashion accessories in the Gulliver shopping and entertainment center.
Autumn is a reason to experiment. Choose a boutique from the list of stores and go shopping. We wish you a happy shopping!