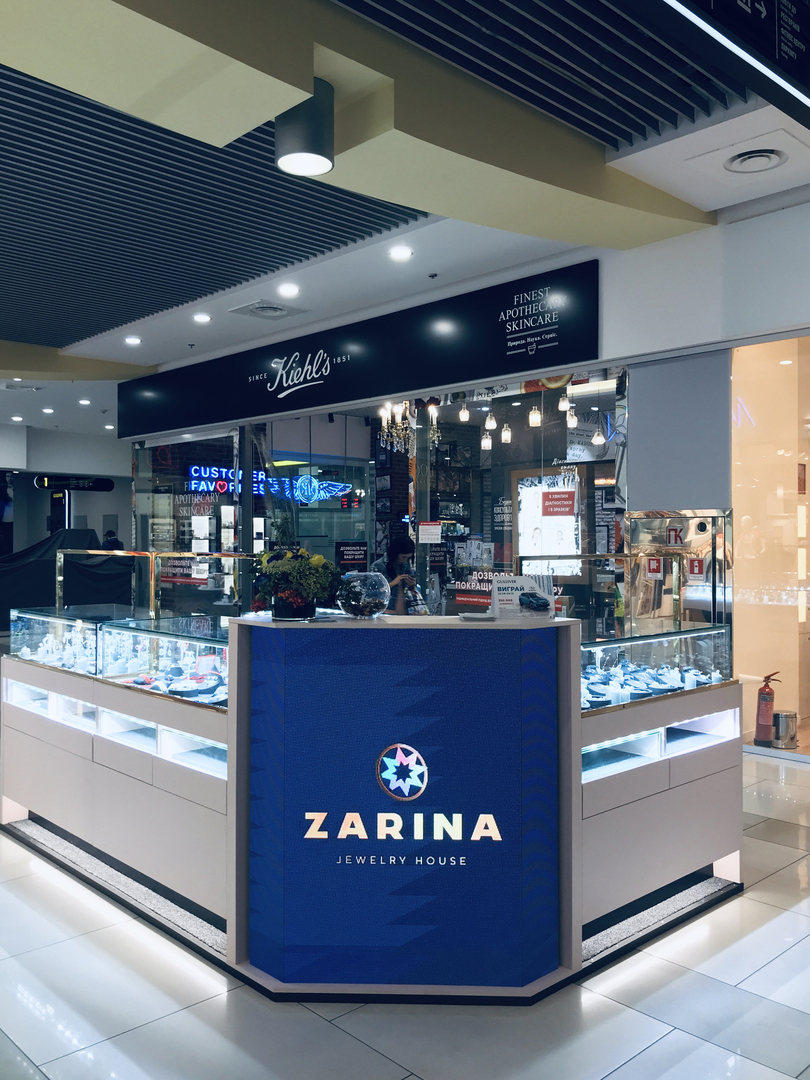 ZARINA
ZARINA Jewelry House was founded with endless love and respect for women. At present, ZARINA has five sub-brands: YOU, STORY, CREATIVE, JEWEL, FINE. Each of them embodies the unique style, character and values ​​of one of the women in the family of the founder of the Jewelry House, Natalia Netovkina. Jewelry from ZARINA is a source of strength and a wonderful tool that allows a woman to reveal her potential. The brand's mission is to make every Ukrainian woman feel that she is a real value.
The Corner of ZARINA Jewelry House presents up-to-date and exquisite jewelry collections from a real trend-setter of the Ukrainian jewelry business. Modern technologies, high-quality materials and precious stones, unique designs from Ukrainian and foreign masters, a successful combination of traditional motives, elegant luxury, European minimalism, creativity and extravagance — those are the benchmarks of ZARINA collections that would satisfy varied tastes. Not to be missed!
ZARINA: you are the value.
News
Promotions