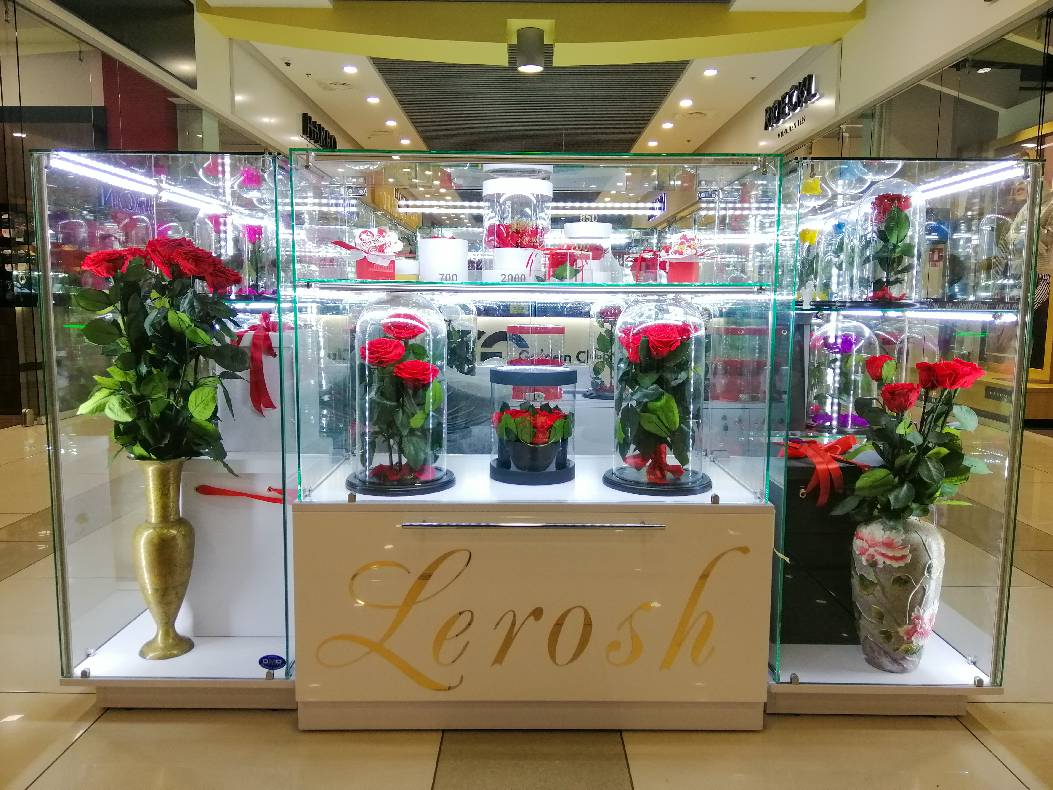 LEROSH
LEROSH is a manufacturer of compositions of stabilized flowers and exclusive handmade gifts.
These are natural flowers stabilized with glycerin using a unique technology since 1981.
Roses do not fade 3 - 5 years! And the lifespan of stabilized plants is up to 8-15 years. It is 10 times more profitable than ordinary flowers!
Do not require watering and special care. Eco-friendly and non-allergenic. Live in appearance and tactile sensations - just like fresh.
Absolutely delight everyone! Give a stylish accent to the interior.
We are number 1 manufacturers in Ukraine, we have quality certificates!
We confidently give a 12-month exchange guarantee! Only the freshest flowers from our plantation in Ecuador, and flasks made of durable glass and stands of beech wood - own production. The buds are neat, even. The stem is lush, natural, moisture is felt in the leaves. More than 100 types are constantly in stock.
You can add a gift with our exclusive gift box with a WOW-effect, as well as engraving, a garland and a live 3-D postcard.
Give fresh flowers that don't fade!