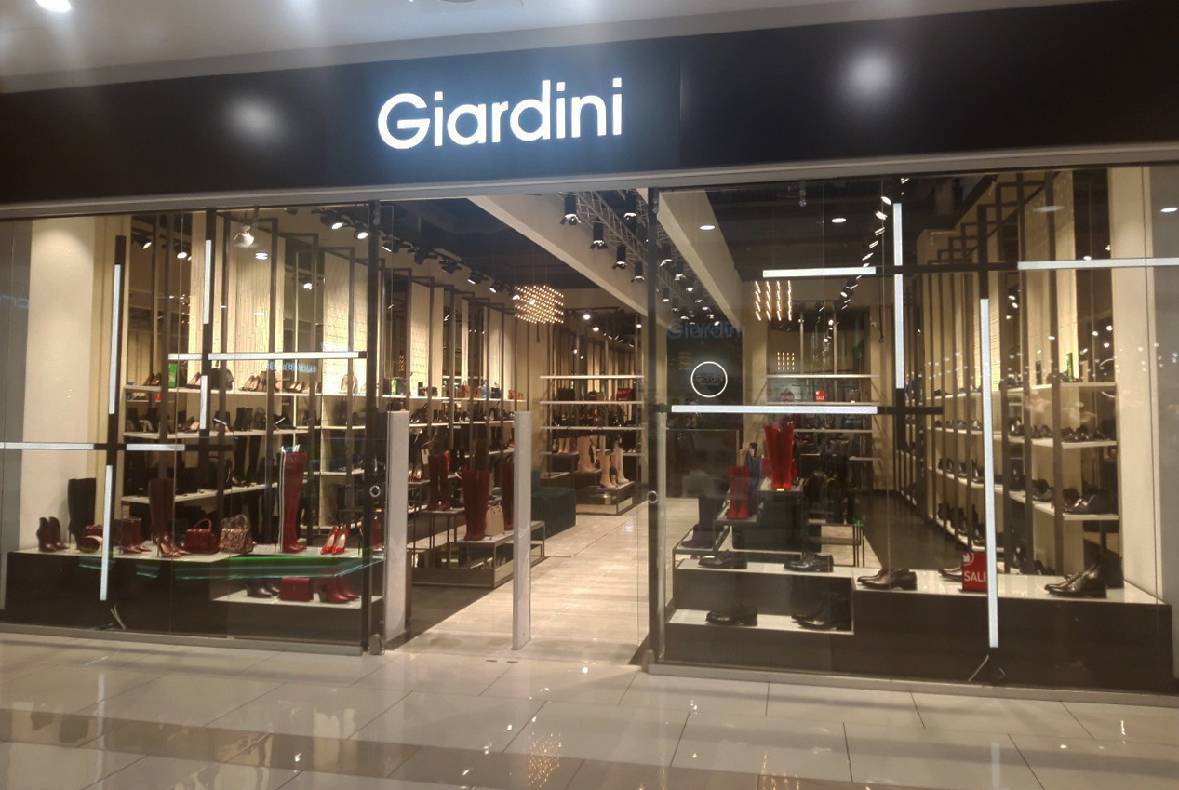 Giardini is not available
Сhain of stores Giardini this is 2000 models of shoes and bags annually. More than 70 factories in Italy, Spain, Portugal, Brazil and Turkey create shoes specifically for us.
Shops are operate in Kiev, Odessa, Lviv, Dnipro, Krivoy Rog, Kropivnytskiy, Nikolaev, Kherson and Cherkasy.
LOYALTY SYSTEM
At realization of the first purchase you have the opportunity to get
the story card of Giardini.
The card of Giardini gives the opportunity to return of facilities in size of 5% from the sum of purchase.*
Bonuses take effect in 14 days after making a purchase. The first possibility of calculation by bonuses becomes avaliable, when the total amount of bonuses will equal 1000. Paying by bonuses maybe no more than 50% from the cost of commodity.
Bonuses operate during 365 days from the moment of their activating. Story cards act in all shops of chain Giardini, no matter in what shop they are given.
*The return of facilities is possible in case, if a discount on a commodity does not exceed 49%.
News