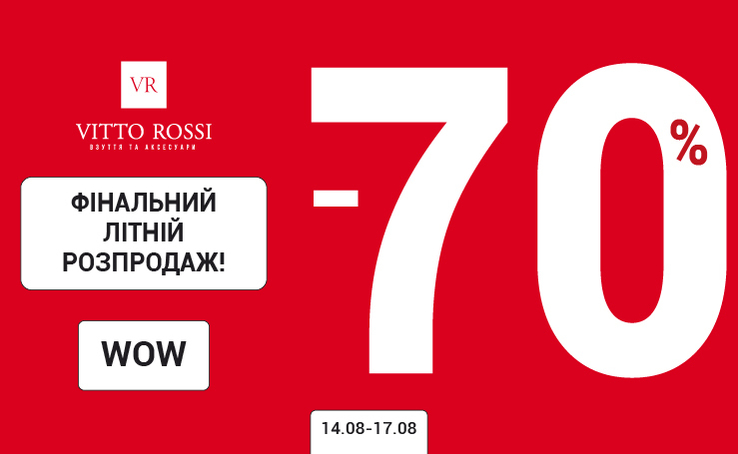 70% off EVERYTHING in the VITTO ROSSI shoe and accessories store!
14.08.20
Welcome to the final sale!
The promotion is valid until August 17.
VITTO ROSSI - from elegant classics to sporty chic.
Want to say thank you to the author? Five stars and repost will be the best thank.