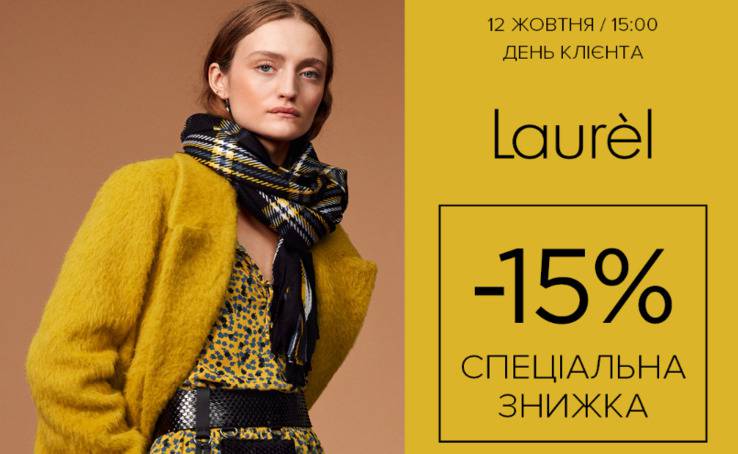 LAUREL Client's Day!
11.10.2019 6 1 minute
October 12th at 3pm we invite you to LAUREL Client's Day! All guests expect a discount of 15% on the new collection and stylish gifts for every purchase!
The festive mood will be complemented by a festive cocktail party, an incendiary DJ set and fashion sketching.
Want to say thank you to the author? Five stars and repost will be the best thank.