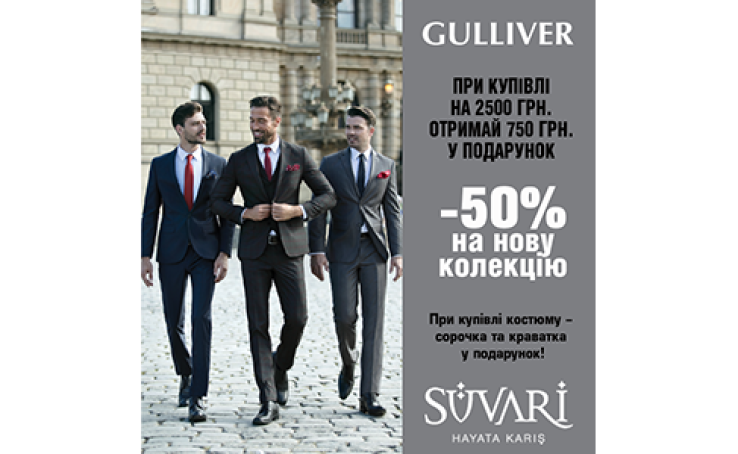 Акційні пропозиції в Suvari
21.11.2016 3 1 minute
На сьогоднішній день у магазині проходить акція: при покупці на 2500 грн.
На сьогоднішній день у магазині проходить акція: при покупці на 2500 грн., Отримай подарунок 750 грн.!Також, на нову колекцію діє знижка -50%, на річну -70%.Акції дійсні до 05.01.2017 року.
Want to say thank you to the author? Five stars and repost will be the best thank.