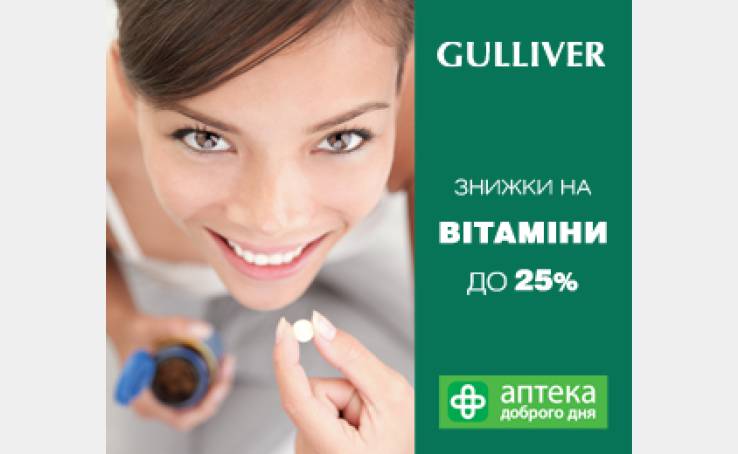 -25% в Аптеке Доброго дня на все витамины!
10.11.2016 6 1 minute
У вас нет настроения? Осенняя погода не располагает к большим свершениям и достижениям? Примите витамины! В сети «Аптека Д
У вас нет настроения? Осенняя погода не располагает к большим свершениям и достижениям? Примите витамины! В сети «Аптека Доброго Дня» с 08 по 30 ноября невероятное предложение - витамины со скидкой до 25%!
Want to say thank you to the author? Five stars and repost will be the best thank.