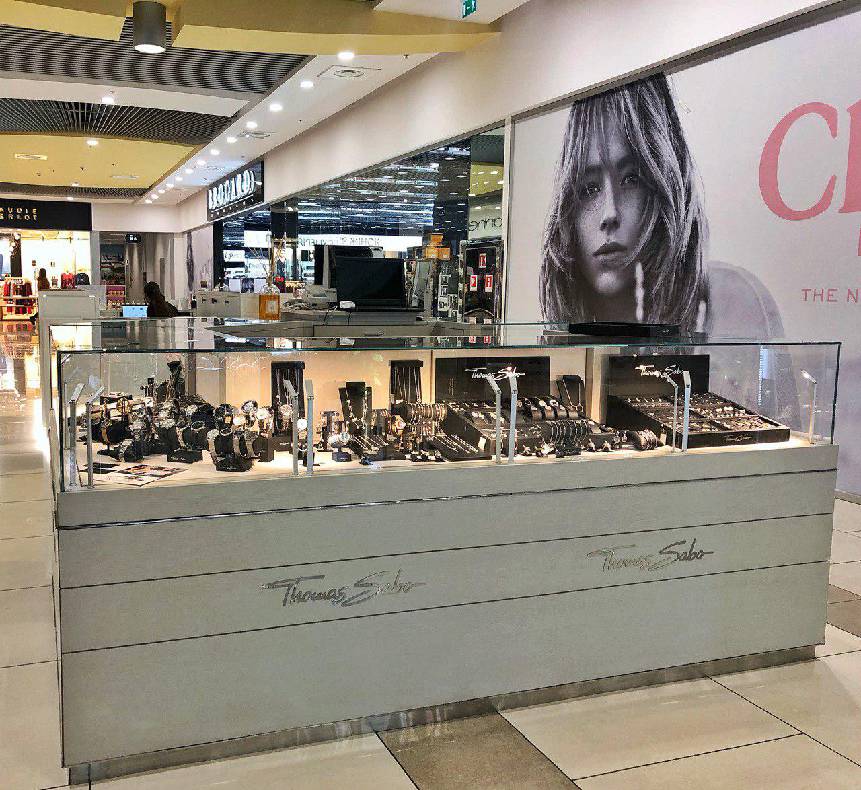 Thomas Sabo
Thomas Sabo is an innovative, international lifestyle company, which manufactures jewelry, watches and beauty products for fashion-aware men and women. The history of the brand started in 1984, when young designer Thomas Sabo opened his own studio in Bavaria and began to create flawless quality and design silver jewelry.
The love of detail, desire to be trendy, different styles and exclusiveness still distinguish the brand among others.
In the range of our store in the Gulliver shopping mall you can find:
- bracelets & bangles
- pendants
- beads
- rings
- necklaces & chains
- earrings
- watches
Moreover, we do a free engraving of an important date or phrases depending on your choice.
Visit Thomas Sabo and find your jewelry!