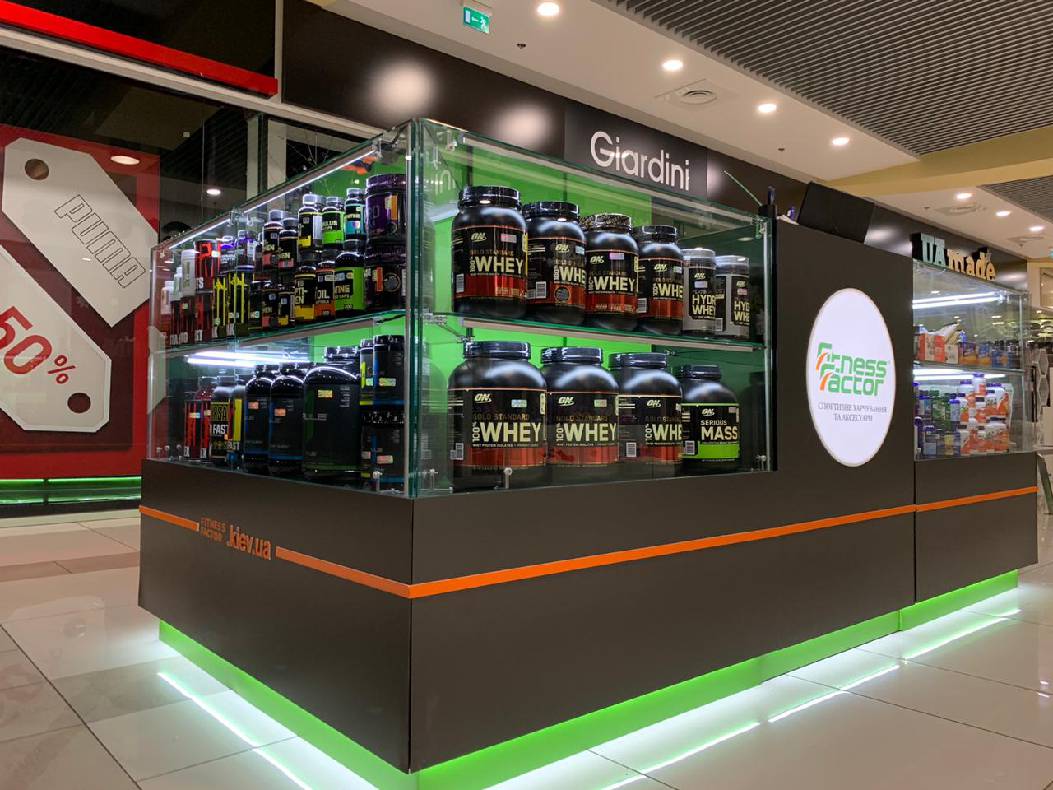 Fitness Factor is not available
Since 1993 the Fitness Factor company has been selling sports nutrition's throughout Ukraine for 26 years. We know how difficult it is to build your body, daily training and often painfully waiting for results. We offer natural products from the category of sports nutrition, which helps people, achieve their goal! Fitness Factor is an importer of goods from leading world manufacturers of sports nutrition from the USA and Europe. We have one of the largest varieties of products among suppliers in the Ukrainian Market. We have our stores among all Ukraine, Kiev 3 stores, Odessa 1 store, Kharkiv 2 stores, Vinnitsa 1 store, Dnipro 1 store.
Fitness Factor is a place where everyone will find something that will benefit his body. We have just original and certified products, 18 leading brands you can find at our stores, because we regularly analyze customer reviews and update the product range to be better for our customers .