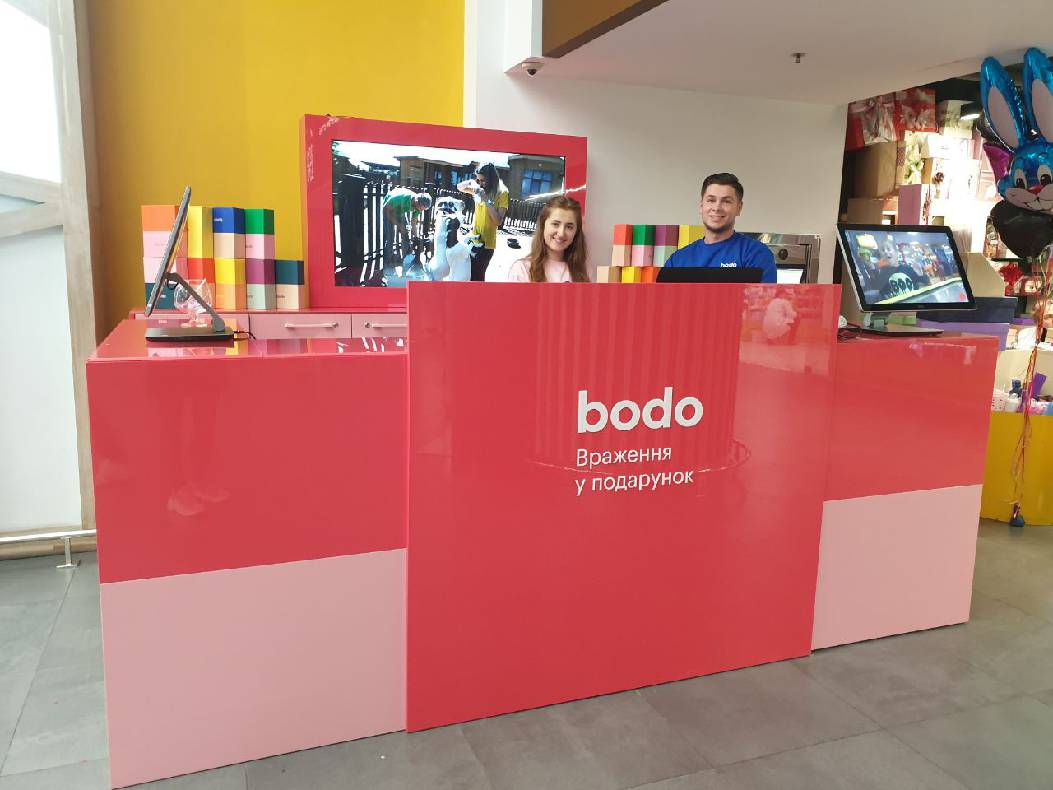 bodo
bodo is a gift-impression store with more than 800 options of surprises for any holiday: chocolate massage, vertical wind tunnel flight, hot-air balloon ride, go-cart racing, whisky tasting, weekends outside the city and hundreds more ideas.
Gift-impressions are presentation boxes with several cards and certificate inside.
Our gift would includes 5 options of impressions at once to please everybody for sure. Recipient can chose that very service which he likes the most: to get a massage or go horseback riding.
We've been helping people to impress friends and relatives on birthdays and New Year since 2009.