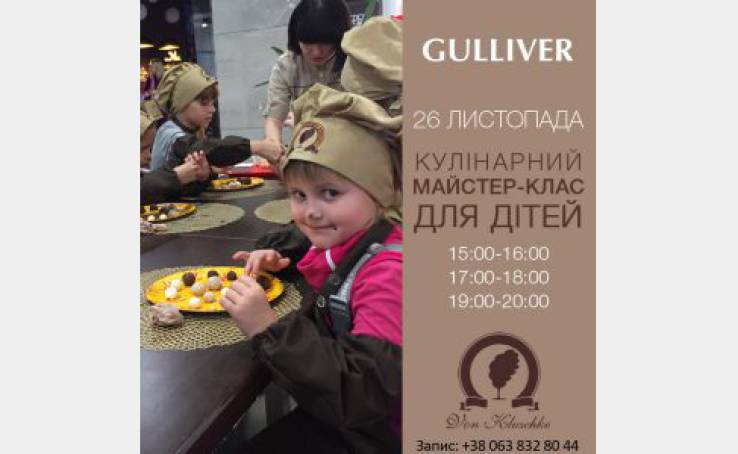 Майстер-класи від Шоколадного дому van Kluschke
25.11.2016 7 1 minute
А коли він зроблений улюбленими маленькими дітлахами – шоколад смакує ще краще!
Кажуть, що 14 чоловік із 10 полюбляють шоколад :) А коли він зроблений улюбленими маленькими дітлахами – шоколад смакує ще краще! Чекаємо на вас завтра у Кондитерская "Шоколадный дом von Kluschke", що знаходиться на 2 поверсі.
Want to say thank you to the author? Five stars and repost will be the best thank.