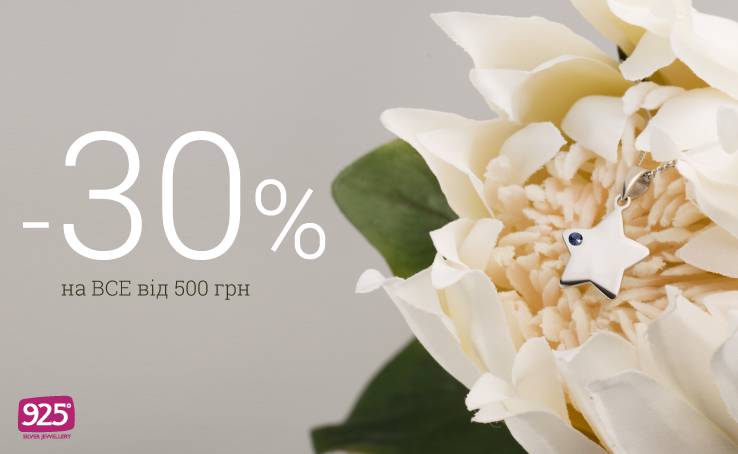 -30 Discount on 925 Silver Jewelery!
30.09.2019 5 1 minute
From October 1 to October 30 a discount of -30 on ALL jewelry from 500 UAH from 925 Silver Jewelery!
The promotion is valid in the online store 925.ua, as well as in all retail outlets 925.
Want to say thank you to the author? Five stars and repost will be the best thank.