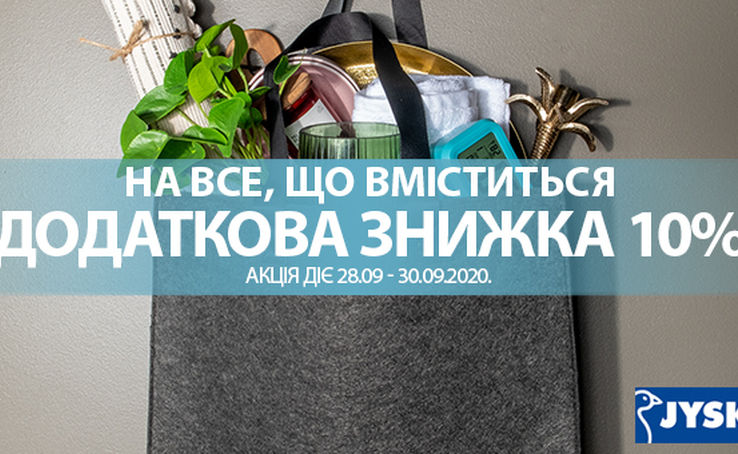 No pastic bags! Do you have a shopper?  Come to JYSK and get -10% on everything that fits!
Gulliver 28.09.2020 171 1 minute
including products on sale and EVERYDAY LOW PRICE
any bag or shopper, not necessarily JYSK
Want to say thank you to the author? Five stars and repost will be the best thank.