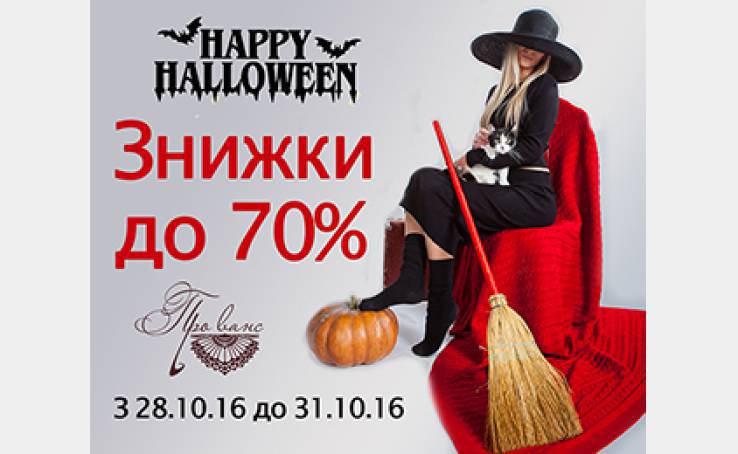 Страшні знижки до -70% на Halloween від «Прованс»!
27.10.2016 3 1 minute
Теплі в'язані пледи, стильні в'язані сукні та жилети, шапки та шарфи, снуди - все це зі знижками у магазині Прованс.
Теплі в'язані пледи, стильні в'язані сукні та жилети, шапки та шарфи, снуди - все це зі знижками у магазині Прованс. Також нова колекція «Богема» - лаконічна та витончена.З теплом до Вас, ТМ Прованс.
Want to say thank you to the author? Five stars and repost will be the best thank.