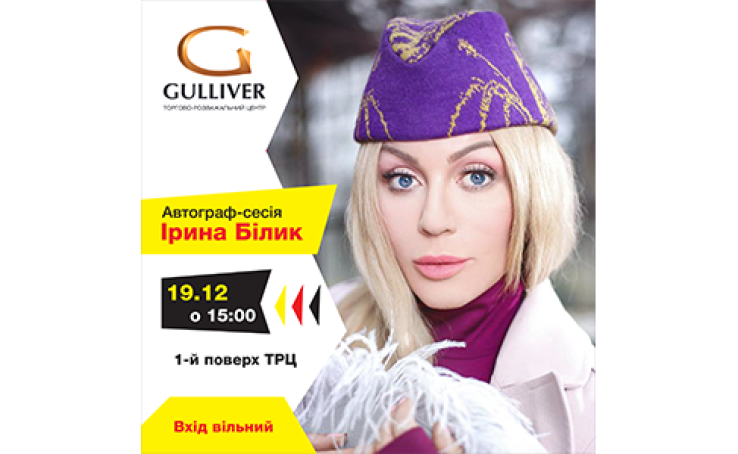 Автограф-сесія Ірини Білик
16.12.2016 12 1 minute
19 грудня на фанатів поп-діви української сцени Ірини Білик чекає справжній сюрприз – новорічна зустріч із зіркою!
19 грудня на фанатів поп-діви української сцени Ірини Білик чекає справжній сюрприз – новорічна зустріч із зіркою! Чекаємо на вас!
Want to say thank you to the author? Five stars and repost will be the best thank.